Met gala 2014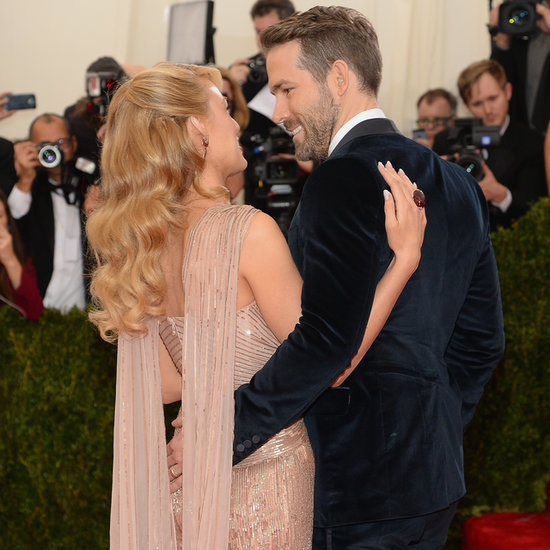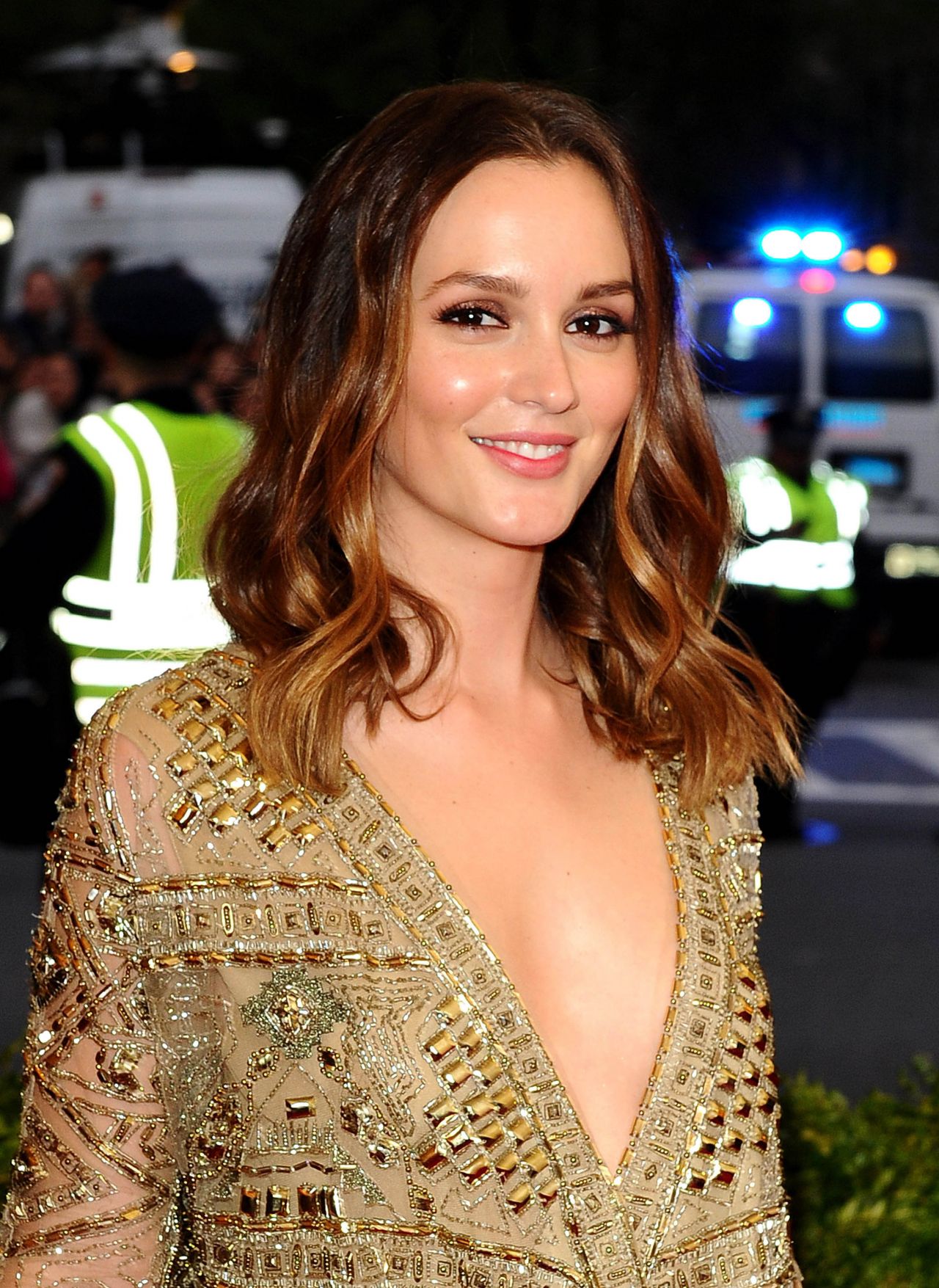 Finner inga ord för hur fin jag tycker att Blake Lively var!
---
Best of Blake Lively
---
Savages
"I looked up the definition of savage. It means cruel, crippled, regressed back to a primal state of being. One day, maybe, we'll be back.
For now, we live like savages... beautiful, savages."


Har någon av er sett Blake Livelys senaste film Savages? Jag såg den på bio och älskade den!
---
Masquerade Ball
The Non-Judging Breakfast Club. 1x06 - The Handmaiden's Tale
---
Chuck and Serena
Haha.
Detta är verkligen
 Chuck Bass
som vi alla älskar! Gillar verkligen Chuck och Serena scener :)
---
Blair being.. Blair!
1x14 Haha. Underbart Blerena moment! Blair i sitt esse, typisk säsong 1 kommentar ;) Love it!
---
Top 10 outfits
Eric Damon (Gossip Girl's stylist) har avslöjat sina top 10 outfits genom tiderna. Till varje outfit har han även berättat och avslöjat en del grejer, t.ex på the White Party i säsong 2 skulle Serena ha en kostym liknade outfit, men det ändrades i sista minut (läs varför under den bilden). 
"SUMMER, KIND OF WONDERFUL," SEASON 2
---
Blake på sin High School prom
---
Gossip Girl framflyttat en vecka
Gossip Girl blir framflyttat en vecka så nästa avsnitt 6x04 kommer alltså på tisdag natt nästa vecka. Allt detta på grund av stormen Sandy.
Jag har lite mer att säga, detta gäller inte alla, men några. Jag accepterar inte reklam i chatten, utan är du intresserad av länkbyte eller liknade skriv en kommentar eller mejla mig till blairandchuckbloggen@hotmail.se. Tar du information eller bilder från bloggen, länka då. Jag uppskattar om ni säger till också. Som sagt äger jag inte allt matriel, men det är ändå här ifrån ni tar informationen. Tack på för hand.
---
What do you think about Blake and Ryan?
Vad tycker ni om om att Blake Lively har gift sig med Ryan Reynolds? Passar de inte alls? Gick de alldeles för fort fram? Eller kanske tycker du att de är jättesöta tillsammans?
---
Teorier om säsong 6!
Jag och min kompis pratade lite om säsong 6, efter att ha sett promos och bilder, och vi tror att det skulle kunna ligga till så här:
Serena har åkt iväg (finalen i S5 fick vi se henne åka iväg med ett tåg och dessutom ta droger), hon har blivit gamla Serena igen. 
I promon fick se henne i ett väldigt dåligt skick, antagligen har någon hjälp henne efter det och tagit hand om henne.
Hon har träffat en kille och ljugit om sin identitet
Det är Serena som ska gifta sig med denne kille. Av någon anledning får de andra (Blair, Chuck, Nate, Dan & Georgina) nys om det och kommer dit och försöker stoppa det.
Vad tror ni, kan något av det stämma? Just det, ni hittar promosen i menyn under "Promos och Sneak Peeks"
---
Följ Blake Lively på Twitter!
FINALLY ON TWITTER.. FOLLOW ME AT BLAKELIVELYREY XO
Blake Lively har nu skaffat Twitter! Hon heter alltså BlakeLivelyRey där, antar att Rey är för Reynolds. (Bilden är från Instagram)
---
Blake i Allure (Oktober).
---
Video om Blakes bröllop, framtida barn och vad andra kändisar har om säga om de ny gifta paret!
---
Blake och Ryan har gift sig!!!
"Det här hade vi INTE väntat oss! Eller okej, inte den här helgen i alla fall! I söndags kväll gifte sig
Blake Lively
och
Ryan Reynolds
i Boone Hall-plantagen i South Carolina, utanför Charlestown. Den superhemliga ceremonin hölls i ett vitt tält på plantagen och Florence and the Machine uppträdde under kvällen, men ännu har inte deras talespersoner sagt ett ord om vigseln. Det här är Blakes första bröllop och Ryans andra, eftersom han var gift med
Scarlett Johansson
tidigare. Vi önskar dem all lycka till i framtiden, och vi kan knappt vänta på att få se bilderna! (people)" -
Posh24
.
Detta kommer som en chock, men jag är nästan säker på att de stämmer eftersom de står på andra hemsidor också, som people.com och youknowyouloveme.org. Vi kan inte göra mer än att gratta dom båda! :D
---
Första still bilden från säsong 6 avsnitt 1 och info om avsnittet
PREVIOUSLY ON… | Blair tracked Chuck down in Monte Carlo in the hopes of reconciling, a broken Serena left town in a haze of sex and drugs, Nate asked Lola to move in with him and Rufus and Lily went their separate ways.

COMING UP NEXT | After a brief opening act to tie up some of the loose ends from last May's cliffhanger, the show's final 10-episode season jumps forward four months and promptly launches into a new mystery. "Serena is missing," reveals exec producer Stephanie Savage. "No one has heard from her, not even Gossip Girl. She's truly off the map. So the gang has to get together to try and find her." S eventually resurfaces on the arm of a new, more mature beau, played by 7th Heaven vet Barry Watson. "He lets Serena be herself," notes Savage, "which is something that she really needs right now." Blair, meanwhile, finally realizes she needs Chuck — and vice versa. "They now understand what it would mean for them to be together," says exec producer Sara Goodman, adding that they first have to figure out "what they need as separate people" before they can fully commit. The main theme of the season is "adulthood," says Savage. "High school is long in the past and they're thinking about who they want to be and how they want to be."

TVLINE BONUS SPOILER | Although she won't technically be a series regular, Michelle Trachtenberg will have a bigger presence as Georgina than in any previous season.

RETURN DATE | Monday, Oct. 8 at 9/8c (The CW)

källa: ggwriters.tumblr.com

 
---
Så säger Lively om att lämna Gossip Girl:
On Leaving Her Gossip Girl Character Behind – "It's been such a huge part of my career and also my life. I've spent my whole adult life on that show, I moved out of my parents' house to New York and having been shooting that show for 10 months a year, five days a week, 15 hours a day – it's been my world. Knowing it's the end, we're all taking the time with each other to enjoy the moments and appreciate it – to reflect. We've literally become each other's everything – each other's family, each other's friends, each other's support systems. So it's going to be a shock."
---
En längre version av Blakes Gucci reklam.
---
1 september - Blake på Gucci preimären i Venedig.
---
Blake i Venedig.
Blake la upp denna bilden från Film Festivalen i Venedig på hennes instagram, @iamblakelively.
---