Hur snygg får man vara egentligen!?
---
Chace being cute
Så fint citat från Chace om Leighton 
♥
"Leighton's so attractive so confident. Comfortable in her own skin and not trying to win anyone's approval also really intelligent and has a great sense of humor. She doesn't judge. She very free-spirited. If people would be shocked by anything about her, it's how nice she is, how personable."
---
Our boys ♥

En väldigt gammal intervju med Ed och Chace från när Gossip Girl började.
Dom är så små och söta! Haha. Älskar den och tänkte att ni som inte hade sett den skulle vilja se den för Ed är så söt så man blir alldeles lycklig av hans underbara skratt, leende och hans perfekta accent! Och Chace är galet snygg som alltid ;)
---
Masquerade Ball
The Non-Judging Breakfast Club. 1x06 - The Handmaiden's Tale
---
Best friends
Älskar Chuck och Nate! Därför hatar jag när Dan går runt och tror att han och Nate typ är bästa vänner. Haha. Chuck och Nate all the way ;)
---
Chuck Brass
- 
Ed Westwick
 | GG Special Retrospective
Underbara
älskade
Ed :)
---
Första still bilden från säsong 6 avsnitt 1 och info om avsnittet
PREVIOUSLY ON… | Blair tracked Chuck down in Monte Carlo in the hopes of reconciling, a broken Serena left town in a haze of sex and drugs, Nate asked Lola to move in with him and Rufus and Lily went their separate ways.

COMING UP NEXT | After a brief opening act to tie up some of the loose ends from last May's cliffhanger, the show's final 10-episode season jumps forward four months and promptly launches into a new mystery. "Serena is missing," reveals exec producer Stephanie Savage. "No one has heard from her, not even Gossip Girl. She's truly off the map. So the gang has to get together to try and find her." S eventually resurfaces on the arm of a new, more mature beau, played by 7th Heaven vet Barry Watson. "He lets Serena be herself," notes Savage, "which is something that she really needs right now." Blair, meanwhile, finally realizes she needs Chuck — and vice versa. "They now understand what it would mean for them to be together," says exec producer Sara Goodman, adding that they first have to figure out "what they need as separate people" before they can fully commit. The main theme of the season is "adulthood," says Savage. "High school is long in the past and they're thinking about who they want to be and how they want to be."

TVLINE BONUS SPOILER | Although she won't technically be a series regular, Michelle Trachtenberg will have a bigger presence as Georgina than in any previous season.

RETURN DATE | Monday, Oct. 8 at 9/8c (The CW)

källa: ggwriters.tumblr.com

 
---
3 september - Chace på dag 8 av US Tennis Open.
---
Chace för August Men.
Chace Crawford shows off his killer arms in the cover spread for August Man's September 2012 issue, provided exclusively to JustJared.com for a first look preview!
Here is what the 27-year-old actor had to share with the mag:
On moving to California when Gossip Girl ends: "I'm probably going to buy a house out there, get a backyard, get a grill. Live the domestic life. Maybe I'll get some plants, step up to a dog."
On what he calls the Gossip Girl original five (Himself, Blake, Leighton, Penn, and Ed): "I have a very good relationship with everybody. We support each other, we go see each other's films, we chime in every now and again. Obviously it's going to be different when we're done with the show, but we'll always have that. There's always moments during TV shows where it can be sort of a grind, but everyone loves each other and everyone brings something different to the table. We just had such a great time together. That's one of the upsides for me to the business, meeting this group of talented people from all over."
On still having to prove himself: "At my level and at my stage, I don't have the pick of the litter, I don't have any power, so it's still about proving myself and chipping away at those preconceived notions that people have of me like, 'Oh, you're on a CW show.' It's not a really negative connotation, but it sets a certain precedent before I come into a room. It's nice when I get a surprised reaction like, 'Oh, that was good.'"
FYI: Chace is wearing a Prada suit on the cover.
For more from Chace, visit AugustMan.com!
---
Små bilder på GG casten på inspelningarna 21 Augusti
---
Latest from Ausiello
Hejsan alla läsare :) Har varit helt upptagen de senaste dagarna:( Köpt skolgrejer, kläder til fotograferingen, spexfoto osv .. Men tänkte göra några inlägg om de senaste GG nyheterna :)
Question: Can we please get a Gossip Girl spoiler? I'd love to know more about Serena's love interest. Is there any hope for Serena/Nate lovers? —Amanda
Ausiello: Nate and Serena's new beau (played by Barry Watson) will share a surprising connection — one that could land the cougar magnet in the pokey.
Serenas kille heter ju Steven i serien och är spelad av Barry Watson. Men nu har det kommit ut sidor av avsnitt 5 manus där det står vad en ny person heter. Kommer lägga ut de sidorna efter detta inlägg.
Vi la ut On Set bilder på Sofia Black D'Elia tillsammans med Barry och Blake. Och nu har det kommit ut att Sofia spelar en tjej som heter Sage och hon är syster till Steven om jag inte minns helt fel. Och det kom ut för någon månad sen att Nate nya kärleksintresse hette Sage. Så Serena dejtar en kille, och att Serenas Ex dejtar hennes killes syster :P Så det är kopplingen som Ausiello skrev..

---
Deras "Dåliga" sidor
Sista tidsinställda inlägget då jag kommer hem om 1 h typ, jag lovar :P Här är videos på huvudpersonernas (Nate, Serena, Blair, Chuck) "dåliga" sidor, jag tycker dem är roliga :P Chucks dåliga sida i videon riktar sig mer on Chuck i säsong 1 men men :) Varför Dan inte är med är för att jag hittade inte riktigt en video om han "dåliga" sidor, hittade bara videos om hans familj, vänner osv. Sen har väl inte riktigt Dan samma "dåliga" sidor som Nate, Serena osv har.
 Nates alla förhållanden... Ni kanske tycker att det är som Chuck, men Chuck har ju mer One night stands eller vad jag ska kalla det. Nate har förhållanden :P
Blairs bitchiga, rika, lyxiga, manipulerande sida?.... Blair helt enkelt :P
Serena.... Hur ska jag beskriva det här :/ paparazzimagneten, Queen Bee, vild hahha..
Chuck. Kvinnomagnet. Säsong 1. SNYYYGYG. Allt jag behöver säga.
---
NATESSA - Nate and Vanessa
---
12 augusti – 17th Annual GenArt Film Festival
Med Toby Hemingway.
---
Call Sheet För Episode 6x04 SPOILERS
Här kommer några call sheet för episode 6x04. TROR det är för hela avsnittet... INT står för att dem är typ inomhus i deras Silvercup studios medan EXT då är för scener dem filmat utomhus. Ni som inte riktigt förstår hur det är skrivet så kommer det en förklaraing här: Det står först INT/EXT sen var scener tar plats (ex. Chuck och Nates Svit) sen kommer ett '-' och efter det står det vilka som filmar scenen och lite vad som händer ibland(ex pratar i telefon typ) :)
6x04 - "Portrait of a Lady Alexander"COLD OPEN
(DAY 1)
1- INT Chuck & Nate's Suite Nate's BR– Nate sees Dan's article (Nate & Sage)
2- EXT Street – (Dan & Georgina)
3- INT Steven's Apt Dining Rm – (Serena, Steven, Sage)
4- INT Humphrey Living Loft LR – Ivy looks through Rufus' boxes (Rufus & Ivy) 
6- INT Chuck & Nate's Suite LR – CB investigate Lady Alexander- Blair searches website for The Met. Types Lady Alexander. Eleanor calls Blair, she hits ignore. (Chuck & Blair)
7- INT Steven's Apt Sitting Rm – (Serena & Steven)
ACT 1
9- EXT Street - CB on the street talking (Chuck & Blair)
14- INT Chuck & Nate's Suite LR – (Blair, Chuck, Lily)
15- INT Humphrey Living Loft LR – Ivy & Nate make a deal (Nate & Ivy) *Ends Act 1
ACT 2
16- INT Humphrey Living Loft LR – Nate wants Lily's stories on the Spectator (Nate & Ivy) *Opens Act 2
17- INT Chuck & Nate's Suite LR – (Blair, Chuck, Lily)
18- INT Steven's Apt Sitting Rm – (Serena, Steven, Sage)
19- EXT Street – phonecall, I presume (Bart)
20- whoever's on the phone with Bart, probably Lily as CBLil are getting into limo
ACT 3
23- EXT Equestrian Club – (Blair, Chuck, Lily)
ACT 4
(Night 1)
31- INT Steven's Apt Sitting Rm – (Serena & Steven)
32- INT Chuck & Nate's Suite LR – (Chuck & Iman)
ACT 5
35- INT Chuck & Nate's Suite Chuck's BR – on phone w/ Blair (Chuck)
36- INT Waldorf Penthouse Blair's BR – on phone w/ Chuck (Blair)
37- INT Chuck & Nate's Suite Nate's BR– Sage forgives Nate; They kiss (Nate & Sage)
38- INT Humphrey Living Loft LR – Rufus throws boxes away; Ivy kisses Rufus (Rufus & Ivy) 
39- INT Steven's Apt Sitting Rm – (Serena)
40- INT Georgina's Apt – (Georgina)
41- INT Chuck & Nate's Suite Chuck's BR – (Chuck)
---
yes man, you're pretty hot..
Quotes from Chace Crawford:
"I can see the power of the show, and imagine my old school  teachers cringing, or my grandparents thinking, 'Oh, my God,' when they see me,  say, having sex on a barstool. But you have to remember, this is not a reality  show. It's supposed to be pure entertainment."
"Sure, sometimes you just want to have a scene  where you're drunk or having fun. I'm hoping for a fall from grace for Nate.  Five years from now, I better have murdered someone!"
"Hey, if there's a gay rumor, you know you've made it."
"I'm not gonna lie. Sarah Palin is quite attractive."
 "I want to do the edgy independent movies, like DiCaprio did, but  you have to balance it out. It's about carving out your leading-man role. Fight  Club? Yes! X-Men? Yes! All sorts of different films. American Beauty? Yes! I  don't know if I could pull off a Kevin Spacey, but I'll try!"







---
Set bilder del 3
Ed har en ny frisyr kan ni se på vissa bilder här (den andra ser man bäst)... Vad tycker ni? Snyggt eller inte? Personligen behöver jag bättre bild, typ se hans frisyr i TV haha, för att kunna döma helt om det är snyggt eller inte, men på bilden ser det snyggt ut iallafall :). För er som kanske inte märker vad han har förändrat så har han rakat sidorna och nedre-delen för att ha längre över, lite som Mark/Noah(Puck) i Glee om ni kollar på det :) Fast Ed har lite tjockare och längre mohawk och Eds går inte ner helt utan slutar vid halva huvudet
 mzmua: finally ‪#MrChuckBass‬ @KatiaFantin @olv‪#gossipgirl‬ (July 19)
BAHHAHAHAHAHAH kolla tåget (MASSAN) av tjejer Ed har efter sig aldrig garvat såhär mycket av en bild tror jag :)
carolineh124: I JUST SAW ED IM SHAKING (July 19)

 

 

alexandramilora: Omg #bitcheslovechuckbass (July 19)

 

 

emilycatalfamo: Blake Lively. #gossipgirl (July 19)

 

 

Taken on the Gossip Girl set, 19th July 2012

THE HEADBAND IS BACK! I REPEAT, The headband is back, finally, our Queen B is back for season 6! and its about time!

Are you excited for the upcoming season?!

XO, TDR ❤

 

Åhhhhhh Blair hårbands är förhoppningsvis tillbaka mer <3333 Personligen så älskar jag dem på Blair!! Dem gör Blair Blair om ni förstår hehe :)

 

 

Finally saw the love of my life today and he's even more flawless in person. (Taken with Instagram)

 

Här ser ni Eds frisyr mer bakifrån, och hans rumpa bahbahahahaha :P

 

 

 

joelazarov: 

It was Chace's birthday yesterday. Celebration on set.

Jouline: Jag kan ju tilläga att jag tycker att Ed's/Chuck's nya frisör är så grymt snygg! *dör* haha.

 

 

 
---
Set bilder del 2
On set bilder från den 19 Juli (igår). Lägger in text under den det är om. Texten är skriven av fans eller OLV (en amerikansk sida som har koll på var/när/hur länge flera,nästan alla amerikanska filmer tv-serier osv filmar) på twitter ifall dem tagit fanbilder, smygbilder osv :) Det finns länkar m ni vill hitta respektive twitter konto som skrivit.
 Sydlish_: @RealMichelleT ‪#gossipgirl‬ ‪#dying‬ (July 19)
Sydlish_: PENNNNNNN ‪#gossipgirl‬ (July 19)
 Sydlish_: OMG ‪#gossipgirl‬ (July 19)
mzmua: spotted ‪#georgina‬ ‪#gossipgirl‬ (July 19)
GossipingBlair: Leighton again (July 19)
 mzmua: #danhumphrey‬‪#pennbadgley‬ ‪#gossipgirl‬ (July 19)
kathrynbarletta: blake lively❤ (July 19)

kathrynbarletta: ed westwick❤ (July 19)
 Jag gör ett till inlägg om on set bilder den 19 juli så att detta inte blir så långt.
---
Set bilder del 1
On set i onsdags (18 Juli). Chace, Leighton, Penn, Michelle. Ni kanske märkt att Penn rakat sig, han har låtit sitt skägg växa ett bra tag men är nu tillbaka utan :) Själv föredrar jag Penn utan skägg haha!
Den här bilden tweetade leighton senare på dan-
 itsmeleighton: Stormy (July 18)
---
Grattis i efterskott Chace Crawford!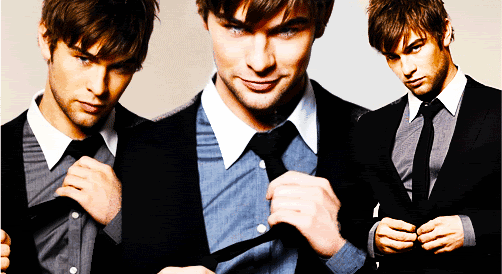 Igår,18 juli, så fyllde vår(iaf min) älskade, supersnygga, heta, söta och underbara Chace Crawford 27 år!
Happy b-day!
En bild från igår från inspelningar på hans födelsedag:
---